On November 21, 1995 the Dayton Peace Agreement was initialed. Citizens are still awaiting a social contract…….
BiH is on the agenda at the UNSC today, and with it the issue of the renewal and strength of EUFOR……
A recent statement by the US Ambassador to BiH will be met with much agreement; however it needs to be accompanied by a policy shift in line with the rhetoric.
President von der Leyen missed an opportunity to catalyze a new social contract for BiH.
The inconclusive outcome of a day of high-level meetings of the Kosovo-Serbia dialogue in Brussels has made very public what has been clear for months: the German-French initiative has failed…
Peter Emerson's latest book on alternatives to binary election systems is particularly relevant at a time of increasing social and political polarization.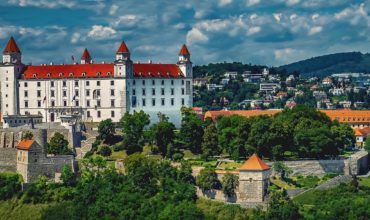 The results of Slovakia's parliament election on 30 September attracted a wave of dramatic headlines. With the new government now taking shape, is the outlook really that grim?
As facts about last weekend's thwarted terrorist/paramilitary action in North Kosovo continue to come to light, one thing is clear- it is time for the West to commit to a policy overhaul in the region.
DPC breaks down the HJPC law amendment, and explains the impact.